Posted on Sep 29, 2010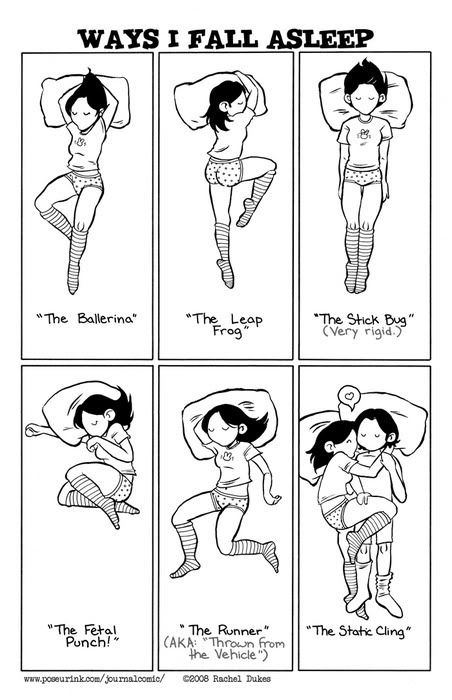 credit for this photo
My sleep pattern consist of : The Leap Frog, The Fetal Punch, The Static Cling
I cant stay in one position too long though..I get sore and numb. Weird I know.




Hey There! I'm Daja!
Welcome to my mid-life chronicles!
You should follow me because not only do I run my own site that empowers young women but I'm also your twenty-something BFF in your head. You just don't know it yet!

ARCHIVE
LABELS
beauty // fashion // home // lifestyle // my life
SEARCH
LAYOUT BY KIMBERLYLUXE